Sponsored by: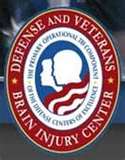 Defense and Veterans Brain Injury Center  www.dvbic.org

Brain Alliance of South Carolina www.biausa.org/SC/links.htm
Bob Jones University, Greenville, South Carolina
Crossroads Baptist Church, Bailey's Crossroads, Virginia
Fairfax Baptist Temple and Academy, Fairfax, Virginia
Faith Baptist Church, Taylors, South Carolina
Hidden Treasure Christian School, Greenville, South Carolina
John C. Vaughn Evangelistic Association
Additional Links of Interest found here.
Disclaimer
The links listed here automatically direct visitors to another website not hosted by No Tears In Heaven.
Links are provided for convenience and/or information purposes only. A link does not constitute an endorsement of content, viewpoint, policies, products or services of that web site by the No Tears In Heaven ministry.
The ministry of No Tears In Heaven, its purpose are detailed on our website.
No Tears In Heaven …a promise of Hope, shall not be held liable for any losses caused by the reliance upon information accessed from websites whose links are contained herein.
Once you link to a web site not maintained by No Tears In Heaven … a promise of Hope, you are subject to the terms and conditions of that website, including but not limited to its privacy policy.